Click Here to Get Your Best Quote !
We are manufactures and suppliers of J shaped extruded silicone rubber gaskets and seals. Our J shaped silicone rubber strips, weatherstrips and cords are available in many different profiles, colors and dimensions. We are custom manufacturers of extruded silicone products and can manufacture wide range of shapes based on customer requirements. Our silicone rubber products are made of high quality silicone material with no compromise in quality. Our modern manufacturing technology takes care of your dimensional requirements and always makes sure that you receive products with lowest dimensional tolerance. J shaped extrude silicone seals are available in many different shapes like, thin wall J shape, thick wall J shape, flat J shape and curved J shape.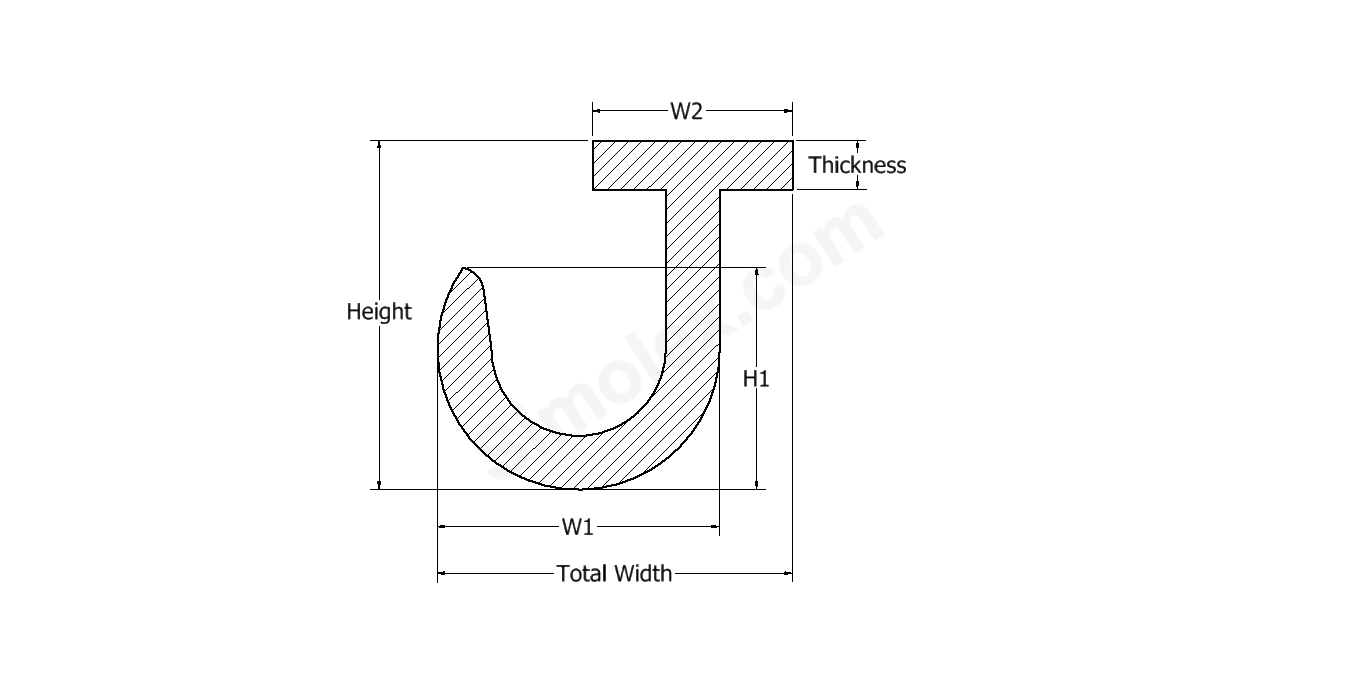 Simolex rubber corporation is contributing from more than 20 years in silicone rubber industry. Our 20 years of track record and client base proves our ability to serve the market. Our ability of manufacturing hundreds of different shapes, sizes and colors makes us remarkable corporation in silicone extrusion market.
If you have any questions regarding our silicone product or want us to quote your unique requirement, just call us at (734) 453-4500 OR just click on the contact us button given below.